Click the links below to check out the original article...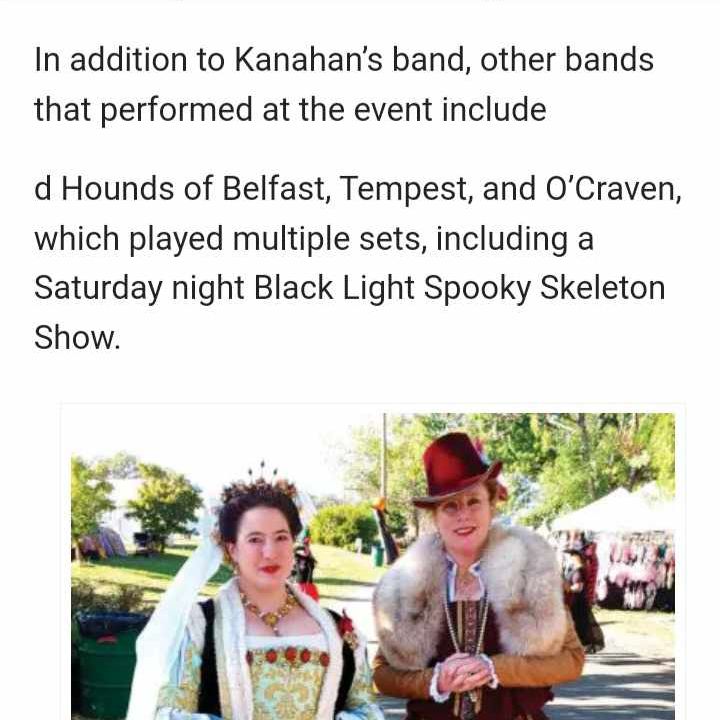 The Calaveras Enterprise: Nov 1st 2023
Silicon Valley Metro newspaper:
March 15th 2023, Vol 39, No 2
" These scurvy dogs churn and swirl a swash- buckling fusion of Irish folk music, punk- inspired guitar work and-- of course -- sea shanties!"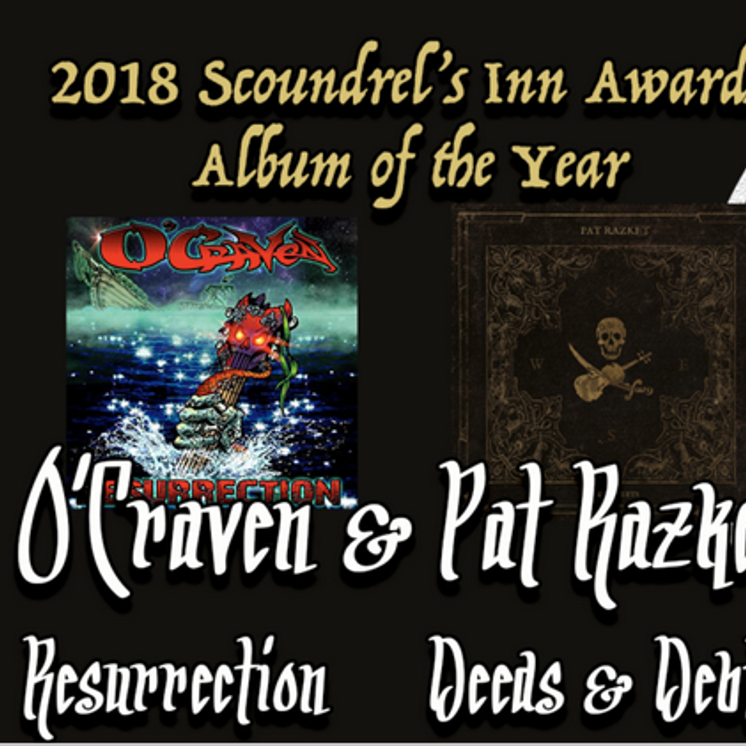 Scoundrel's Inn Album of the Year
Ressurrection by: O'Craven
As mentioned above how we determine who wins album of the year is based on scores. Both Resurrection & Deeds & Debts had the exact same score. I thought about devising a tie-breaker but as I looked at everything I just couldn't come to a system that worked for me. Both albums are fantastic and completely different than the other. If you want that piratecore/celtic rock sound you have O'Craven. If you're looking for the Neo-traditional Euro sound you have Pat Razket. There is something for everyone and are highly suggested that you get yourselves a copy; but knowing that you're good Black Strap Buccaneers you already have. In my opinion the top songs on each album are as follows: 
Resurrection: Skull & Bones, Banshee, Davey Jones Mist & Skallywags 
Deeds & Debts: The Debt, Hangman's Noose, Drink My Way to Heaven, A Cursed Night in April & My Love For Thee
http://scoundrelsinn.com/2019/01/01/2018-year-end-awards-part-2/?fbclid=IwAR3ATUo7ReWZDUYrs3b1Ct7DnLtnHmp8VtbAaxQQOoNQGN7mTCstrWx_2E0
O'Craven Top Pirate song of 2018
Skull & Bones #1
"Skull and Bones" comes in at #1 on the top 15 pirate songs of 2018 on Scoundrels Inn music pod cast. "Skull and Bones" is a song whose name alone will attract pirates, thankfully it also delivers. Much like "Devils Curse" this is a FANTASTIC live song that really gets the crowd involved (so now predictions from me on this album since I already know). The recording of it also misses a bit of that live charm like "Devils Curse" but I have no doubt it will become a fan favorite. Even now as I listen and type I feel the urge inside to sing along to the chorus of Yo Ho Ho and a Bottle of Rum." On top of having a #1 track, O'Craven, also had there song "Skallywag" come in at #13 as well!
http://scoundrelsinn.com/2018/12/29/2018-yarr-that-be-what-i-call-shanties/?fbclid=IwAR15qCkQO7W66OcX-dkLd181tgPZMkoVSVvOG3pRq-pZqvIvGkRWgPRZZIA
O'Craven most requested band of 2018
http://scoundrelsinn.com/2018/12/30/2018-yarr-that-be-the-top-o-the-charts/?fbclid=IwAR32pils_oFK4tLuZ61OqsSxhB7zyxgsV0ujOAuoWe9nMOXqGbdokMx8duc
http://scoundrelsinn.com/2018/08/27/album-review-resurrection/